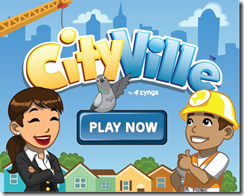 Zynga recently launched its latest game title CityVille. It is described as "Monopoly meets Main Street" – it's a city building and management game. So far the game is growing even faster than FrontierVille, as reported in TechCrunch.
You can check out CityVille at
Build the city of your dreams.
(Thanks for reading – Steve Klinkner)