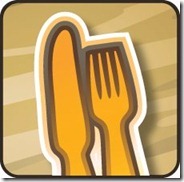 For the past few months I've been working on a game called ChefVille, announced today at Zynga Unleashed.
It's nice to have the game announced publicly so I can say a little more about it going forward.
ChefVille has a Facebook page where you can find a trailer video and some early screen shots.
ChefVille — The Culinary Event of the Year
You can get a rough idea of the game from the trailer and screen shots. It's got wonderful fresh art, cute animations, and fun game play. I'm proud to be part of the awesome team we've assembled to create and support the game.
Look forward to additional news on ChefVille, including a launch … soon.